Neighbors Organizing Against Racism and The City of Benton Harbor is paying homage to its history. On August 20th Benton Harbor will be dedicating and renaming Broadway Park to June Woods Memorial Park.
The park name was changed when Neighbors Organizing Against Racism went before the City of Benton Harbor to seek approval of the name change in September of 2022.
Neighbors Organizing Against Racism Partnered with Whirlpool for the corporation's Community Impact Day in June of 2023 on improving and upgrading the park including replacing basketball hoops, installing a turf field, upgrading the play areas and repainting all the surfaces.
"We wanted to give everyone an opportunity to enjoy the all amazing upgrades and restoration Whirlpool provided at the newly re-named June Woods Park. It is going to be a day of fun for the whole community. N.O.A.R has been fortunate to have such a great community partner in the Whirlpool Corporation since we formed in 2020 and that relationship has enabled a lot of great work," says Trenton Bowens, N.O.A.R. Founder and Executive Director.
June Woods was a slave who escaped slavery during the civil war and became a small business owner in Benton Harbor. He was responsible for planting trees in Benton Harbor and throughout Southwest Michigan. Woods is currently buried at Crystal Springs Cemetery with no tombstone. Neighbors Organizing Against Racism is working with an anonymous donor to place a tombstone.
The ribbon cutting and park dedication will take place on Sunday August 20th 2023 at 3:00pm at 980 Broadway, Benton Harbor, MI 49022. The event is part of a community fun day taking place at the park with a basketball tournament, food and refreshments, face painting for the kids and a dunk tank. Stay up to date on activities with Organizing Against Racism at their facebook page.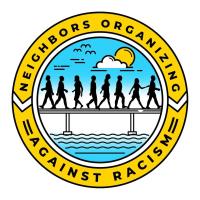 Event Host:  Neighbors Organizing Against Racism
Event Date:  August 20, 2023
Event Time:  3pm
Location:  276 Colfax Avenue, Benton Harbor, MI 49022
Media Contact: Trenton Bowens (269) 861-2861 (cell) or trenton.bowens@yahoo.com